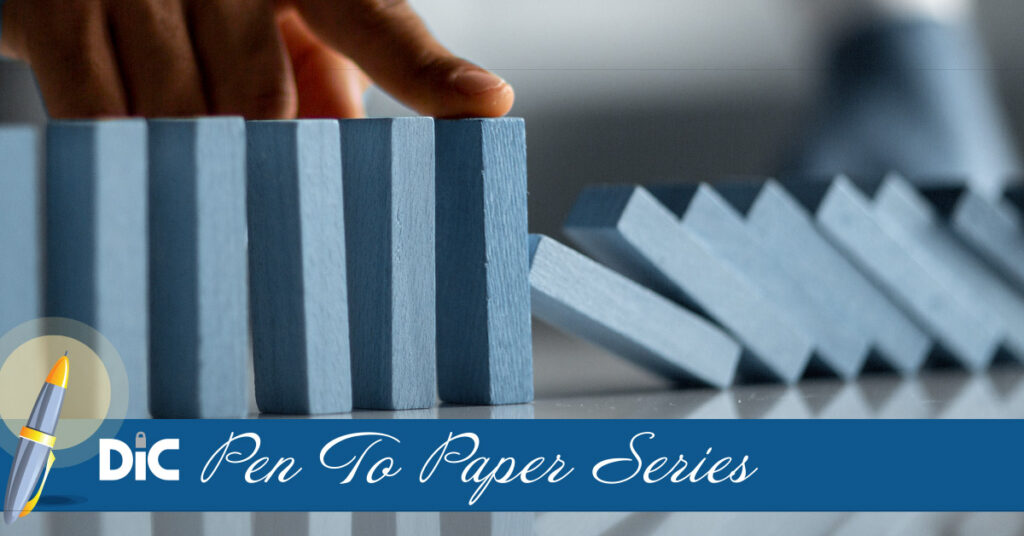 It's pretty easy to believe that you don't need to learn about who the Deposit Insurance Corporation is and what they do… unless, of course, your financial institution goes through a crisis.
Now, imagine for a minute that it does. Do you really want to have to navigate that learning curve when you're already in a bit of a panic about the status of your savings?
Why not take a few minutes to learn all about our country's financial safety net and then help to spread the word!
What is Deposit Insurance?
Deposit insurance is insurance — that you don't have to sign up for and don't have to pay for — that protects eligible deposits in the event of a financial crisis.
Let's say your bank goes out of business. With deposit insurance, you're able to get back some or all of your money depending on how much you have and where it's saved.
Deposit insurance is insurance that you don't have to sign up for and don't have to pay for.

– DIC
In doing this, the DIC plays a key role in contributing to the financial stability of Trinidad & Tobago and helps member institutions — and customers just like you — recover from financial distress.
So what does the Deposit Insurance Corporation do?
3 main things:
Protect insured depositors — as mentioned before, that's you.
Ensure effective fund management — that's what we do with the financial institutions.
Manage recovery before and during a crisis — that's how you get back your money if a member institution closes.
The Eight Powers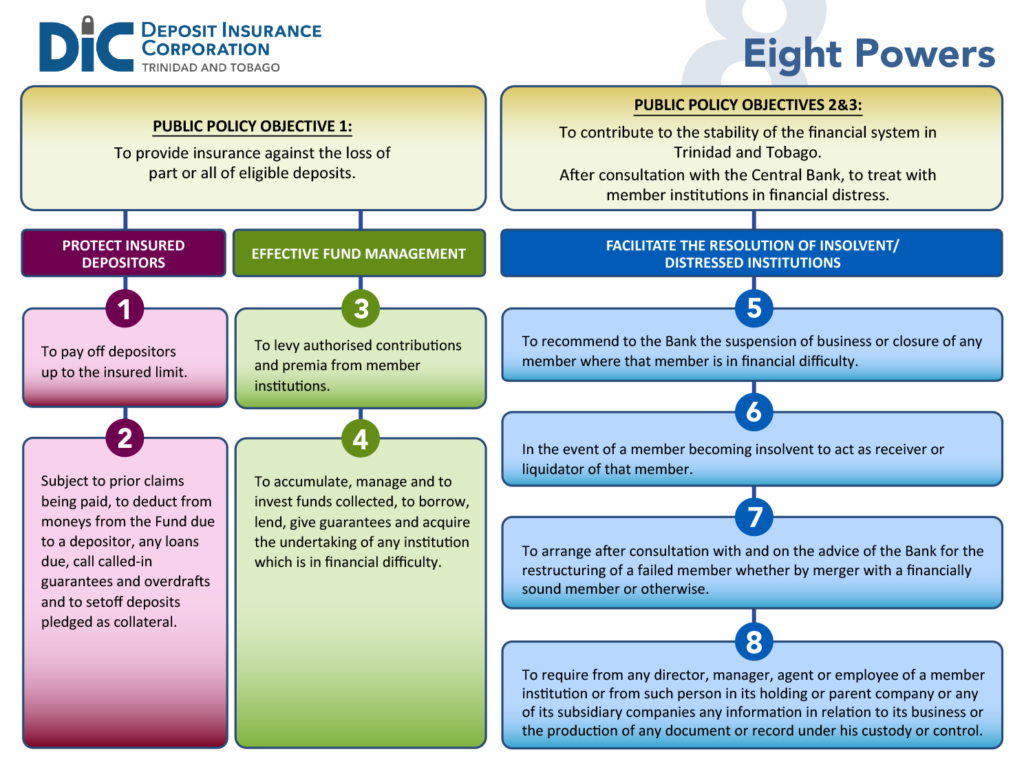 With these objectives as a guide, we then divide our role into separate categories which we call the Eight Powers.
These Powers include paying off depositors and any other creditors, managing and investing contributions from member institutions so we're in a position to pay the depositors and creditors and making recommendations on how a member institution should proceed if it falls in to financial difficulty.
Pretty cool, right?!
Now that you know what the DIC can do, you should probably make sure that your financial institution AND the savings method that you've chosen are insured.
Then you should tell a friend 🙂
Feel free to follow us on our social media pages to make sure you always know everything there is to know about protection that's on the money!