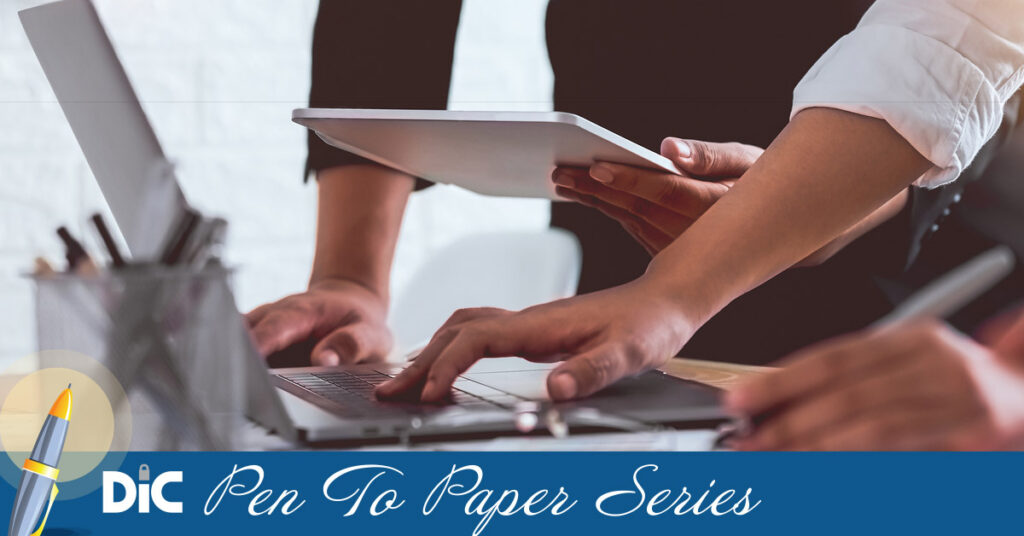 In November 2018, fiscal 2019, the DIC launched its five-year Strategic Plan following approval from its Board of Directors.
The Planning Process
The planning process was not limited to management, but incorporated staff at all levels. This approach promoted staff buy-in to the overall Plan. The Plan was linked to the DIC's Future State Statement – How we will look, Vision and Mission.
Future State Statement – How we will look
At its core, DIC is built upon a solid foundation of people, relationships and a strong supporting governance framework that enables DIC to operate effectively and optimally.
DIC is a community of professionals passionately committed to contributing to the financial sector safety net of Trinidad and Tobago. There is respect for all
Our culture exudes integrity, adaptability, accountability and teamwork.
Internal and external communication is highly effective, improves transparency, fosters collaboration and empowers individuals to act in the DIC's best interests.
We are a high-performing team.
We have a strong governance framework through our policies and procedures in order to support sound decision making.
We work within our legislative framework while promoting our objectives and recommending changes in keeping with our mandate.
We provide deposit insurance coverage to protect eligible deposits, engage in effective fund management and facilitate the resolution of insolvent and distressed institutions.
Vision
To be a dynamic contributor to the financial sector safety net.
Mission
To promote public confidence in the banking system by:
protecting insured deposits up to the prescribed limit
effective fund management
facilitating the resolution of insolvent and distressed institutions
The DIC's newly defined Core Values of Adaptability, Integrity, Accountability and Teamwork supported project delivery.
The Focus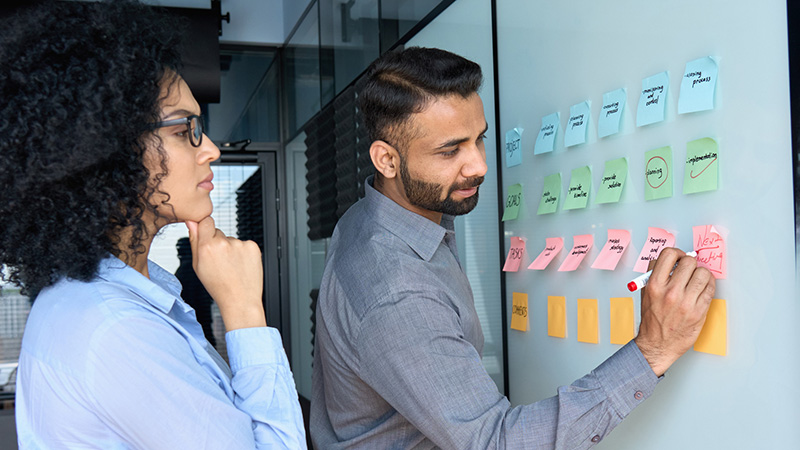 The Strategic Plan focused on the accomplishment of the DIC's Mission – to promote confidence in the banking system through emphasis on two (2) strategic themes:
Theme I: Enhancing Protection Capacity; and
Theme II: Institutional Strengthening – People and Process
To expedite the overarching themes of the Plan, the Board and the Management team agreed and identified/outlined three (3) strategic objectives and eight (8) strategic projects.

The three objectives emphasized/targeted interventions at the international, domestic and institutional levels.
Outcomes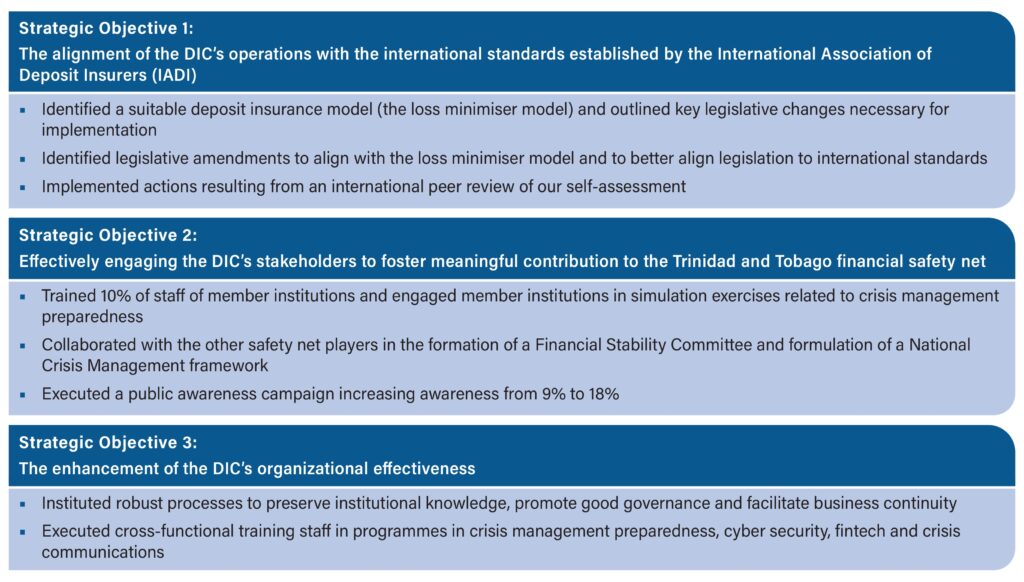 What's next
The final two years of the plan will be focused on sharing and obtaining stakeholder comment on proposed legislative changes. Additionally we will deepen our participation with the Financial Stability Committee.
We are confident that the enhancements to the effectiveness of the DIC's organization structure undertaken thus far have built a great consensus and expectation that we will get the job done.